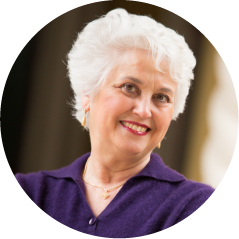 Welcome! I'm so glad we found one another.
If you're like me, you have one foot in the "expert" camp, and one foot in the "leadership" camp. Ever ask yourself, "How did any of my higher education prepare me for what I'm doing now?" Yep. Most of us paid thousands of dollars to learn what we needed to know to get some degree or credential. And we were all set for a while. Then, at some point, we found ourselves navigating on some very unfamiliar ground.
But we went with it. We'd say, "Aw, I'll figure it out."
Even after I had earned multiple degrees and multiple certifications, half the time, I had no idea how to actually do my job. Oh, I was fine at the hospital bedside! But I didn't know anything about running meetings, serving on a nonprofit board, developing courses, or even a fraction of other stuff I faced in a day.
I won't say I've done it all, but I've done a lot. I've been a staff nurse, a clinical nurse specialist, a university faculty instructor, a nurse administrator, a founding editor of a major nursing publication, president of Baby-Friendly USA, a founding member of the US Breastfeeding Committee, and probably more that I've half-forgotten about. And nothing I've ever done before or since compares to my two experiences on the NCLEX panel. Having such enriching experiences has continued to keep me excited about my job after nearly all my classmates have retired.
I got a few of those opportunities because I was in the right place at the right time. But most were because I'd done some serious goal-setting and planning. I'd been out of graduate school for only a few years when I set a goal to write a book with a major publisher. And yes, I landed my first contract with giant Mosby (now Elsevier) and my first book published in 1998. (Full disclosure here, the early drafts of those 464 pages were salted with frustrated tears!)
So yeah, I leveraged my expertise into all those non-clinical, non-local, non-traditional roles. But how did I get from there to being a leadership and business coach?
Believe it or not, it was somewhat of a logical next step! In major medical centers, part of my role as a clinical nurse specialist was to be a mentor or preceptor for new nurses. Part of my job as a peer reviewer or board member for peer-reviewed journals was — at least in part — helping authors to capitalize on their abilities to become thought leaders. And being a boss and leading a small woman-owned company meant that nearly every day, I needed to develop a growth mindset, and lead a team to accomplish great things.
Now, one of my greatest joys is helping other people make that quantum leap from being good to being great. Some say that all it takes is a goal, but that's not true. It takes focus, perseverance, and learning to make that quantum leap. And some people, like my father, go it alone to achieve that good-to-great success. But most of us seek a coach to make that leap.
I'd be honored to be your coach. Send me an email at coaching@mariebiancuzzo.com and let's see if we're a good fit for each other.